The Heat Series
all 4 parts bundled in one
BURN – Part One
Landing a job at Manhattan's trendiest restaurant is everything Cadence Sutton wants. After leaving her ex-boyfriend behind, she's ready to focus on her career and Nova is the place to do that. Tyler Monroe is the chef of the moment. Everyone wants a piece of him and when he returns to New York City following his successful book tour, he's eager to take over the day-to-day operations of his restaurant. Cadence knows the complications that come with mixing business with pleasure, but Chef Monroe is as irresistible as the food he creates. There's no denying the attraction between them. As he helps her nurture her natural talent, her past reappears with a vengeance. Tempers flare, buttons are pushed and when push comes to shove, everything may be lost in the heat of the moment.
SPARK – Part Two
Cadence Sutton was living the life she always wanted. She was working at Nova beside Manhattan's sexiest chef and at night, she was the woman sharing his bed. Life changed in an instant and when Chef Tyler Monroe lost it all, Cadence was there to help him pick up the pieces. As they work together to rebuild Tyler's shattered life, Cadence realizes that she may be sacrificing more than she wants. Can she really have it all or will someone from her past change her future forever?
BLAZE – Part Three
Cadence Sutton is determined to make her career dreams come true. She's young, ambitious and falling hard for her boss, Chef Tyler Monroe. He's everything she wants. He's a force of nature in the kitchen and just as intense when they're alone. As he works to rebuild Nova, Cadence realizes that regardless of how much he wants her in his bed, when it comes to the restaurant, she'll need to prove her worth. When a familiar face from Cadence's past threatens to destroy everything she's worked for, Tyler vows to stand beside her. Secrets are shared, emotions are intense and as Cadence readies to tell Tyler exactly what he means to her, fate has a plan of its own.
INFERNO – Part Four
Cadence Sutton knows that love is fleeting. She never felt it until she met Chef Tyler Monroe. He set her heart on fire the moment she saw him in Nova's kitchen. She was scared to let herself feel anything for him, but it was futile to fight the attraction. Lust quickly turned to love. As she prepares to tell him exactly how she feels, fate steps in and rears its ugly head. The future is changed forever. Lives are altered. Secrets are revealed. Will their love survive it all?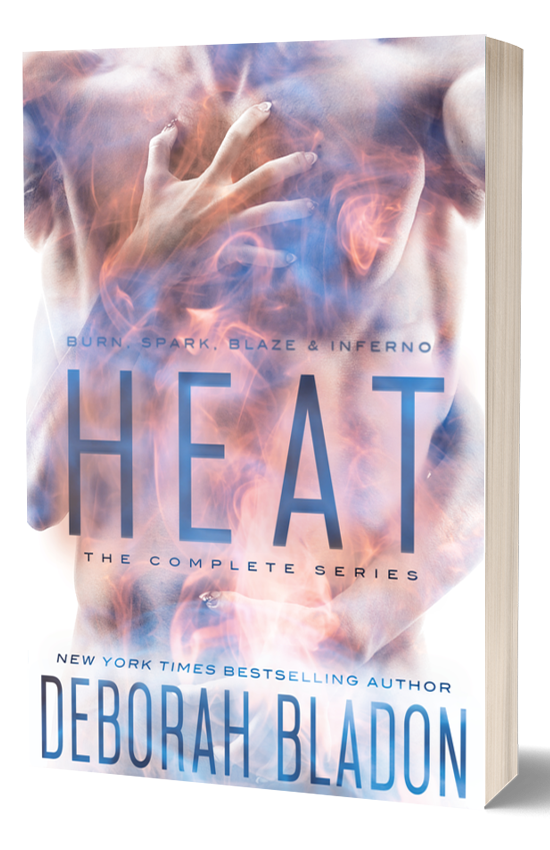 Or read each part individually
Watch the Official Book Trailer